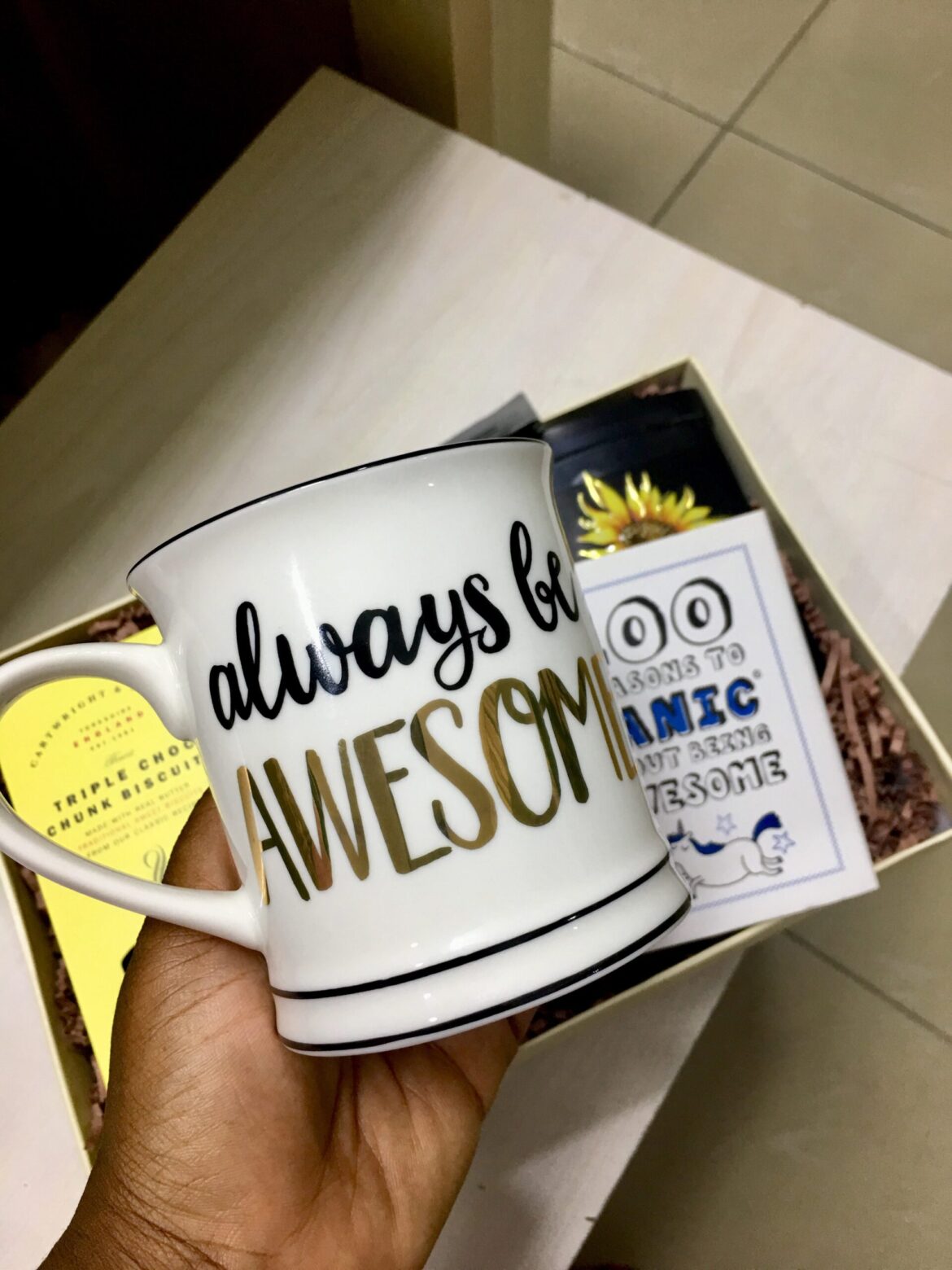 Welcome to our Gifting Journal, a series exploring the thoughts and intentions behind the gifts we help customers choose or curate.
This week: we'll like to share the thoughts behind our "Always Be Awesome" Gift Box that was chosen by a female customer for her best friend.
A best friend is one of the special gifts we are given on earth. Someone to care, someone to share, someone to feel your pain and defend to kingdom come. Lol…

Bunmi (code name) reached out to us via telephone say around 9.30am to say she wanted to purchase a gift box for her awesome, fun loving best friend.
It was her best friend's birthday and she wanted the gift delivered before 12pm! She had no time to really gist about the contents of the box as she was rushing into a meeting. Her exact words were "please chose a box from the website for me as i don't have time for you to curate one from scratch" and i have a budget that cannot in anyway be padded!
Before she exited the chat she gave the following as a checklist:
fun loving,
young,
awesome
cookie lover
budget – 25,000 inclusive of delivery fees
So to the website we went. And our first choice was our "Always Be Awesome" Pre-designed Gift Box pictured below;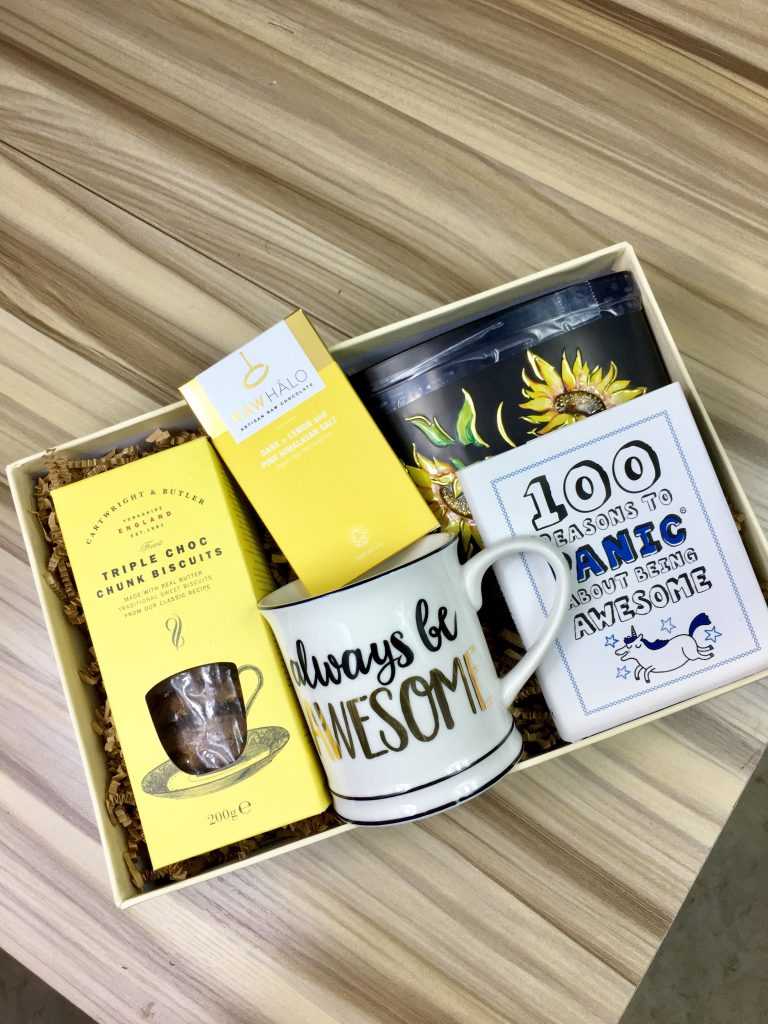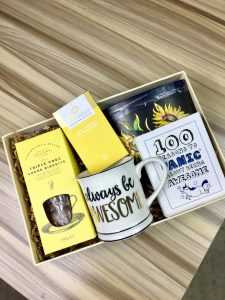 Our 2nd choice was our Sweet Nothings Pre-designed Gift Box
We digress a little…
In suggesting an appropriate gift box we consider the intention behind the gifting. The emotion to be conveyed and the character of the receiver. These elements are important because we like to get it right every time and how best to get it right than to ask questions?
Back to the story…
We sent Bunmi both pictures while keeping an eye on the clock. Fortunately she responded within 5 minutes and chose the "Always Be Awesome" gift box.
A page in the book included in the box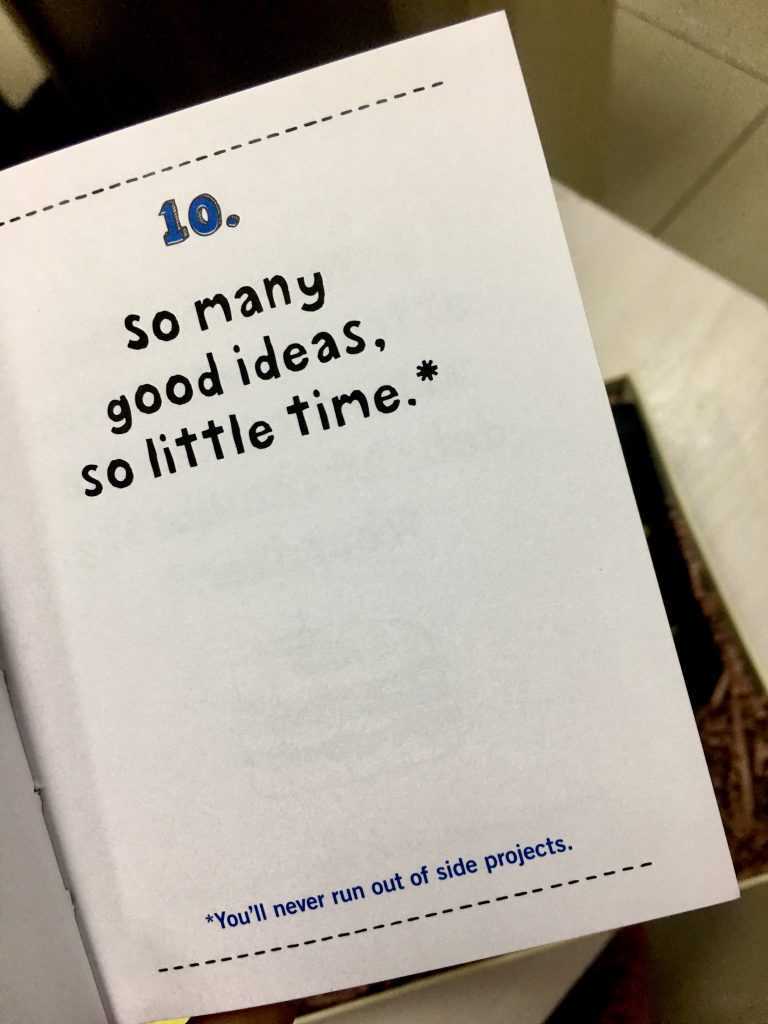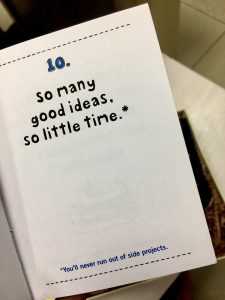 Bank details and delivery details exchanged, we requested for a gift message to go along with the gift. As a trooper that she is Bunmi had prepared a long message to accompany the box which we had to transcribe by hand… whew
Safe to say, we met her requirements and the delivery time given.
Feedback;
Bunmi's besto loved the gift box and loved the fact that there was A Lekki Gift Company… whooop whooop.
Gifting doesn't have to be a chore or a headache. Whether you know what you want to gift or not, we are here to help make you look like a super hero.
Do you think we helped Bunmi make a good choice? If you were to receive the chosen gift box on your birthday would you smile?
Till next time, here's us sending you gifting cheers.
Writer,
The Lekki Gift Company
ps: you can check out our online store via this link; www.thelekkigiftcompany.com/shop