For The Coffee Lover
Coffee and chocolate—the inventor of mocha should be sainted.
Cherise Sinclair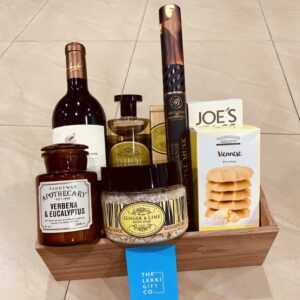 For Her, For Him
Curated to encourage relaxation feelings,
Our Relax & Chill
Box is all about indulging in a timeout.
With a tub of aromatherapy bath salts, a soothing fragranced candle, and a refreshing shower gel, this gift box is the perfect gift to inspire relaxation.
INCLUDES: 
A Pack of Cookies
A Shower gel
A Hand cream
A Pack of tea
A Fragranced candle
A tub of bath salts
A Pack of Incence
A Bottle of Wine
DETAILS: The Gift will be packed in our specially created closed top stripped box. Each hand-wrapped box ships as a gift, with a handwritten note and no pricing information.
SHIPPING: Orders take 1-2 days to process, after which you'll receive an email with progress updates. Whether you want to hand deliver your gifts or ship around the country, you can add separate notes and addresses at checkout.
₦

109,000.00